Good Point Recycling offers safe, certified, legal, responsible, ethical, and insured electronics recycling for business. We provide documented computer takeouts, expert LCD and CRT monitor recycling, used solar panel management, hard drive shredding, data destruction, and assisted donation (for charitable deduction). We provide ISO and EPA compliant services to universities, hospitals, banks, schools, manufacturers, and other sensitive businesses and institutions.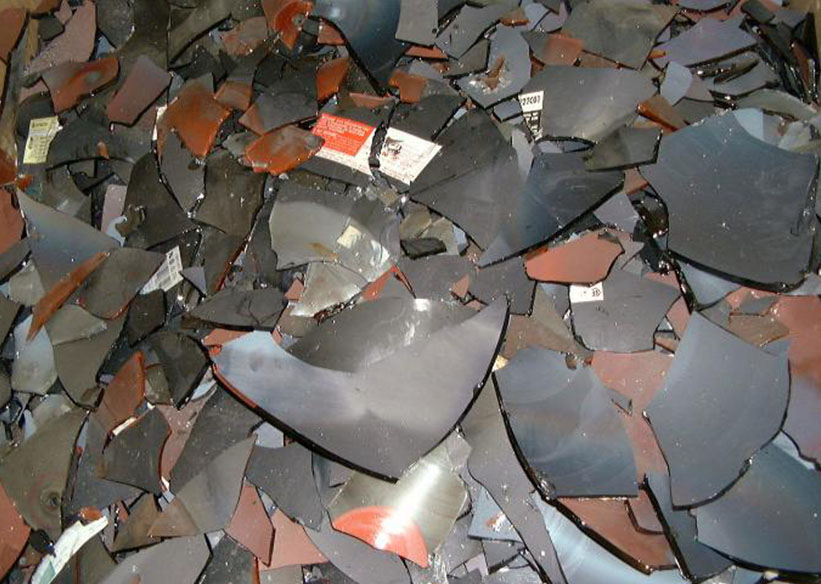 EPA Compliant Cathode Ray Tube (CRT) and LCD Display Recycling
Good Point Recycling helped "write the book" on proper management of used office monitors, for reuse or proper recycling. Our prices are lower because of contracts with Original Equipment Manufacturer factories (the ones which made the monitors under various brand names). We follow CRT Glass Test rules developed by American Retroworks and used by auditors across the world to sniff out "toxics along for the ride."
Used Solar Panel Reuse and Recycling
We are a happy home for upgraded or substandard used solar voltaic panels [USVPs]
Good Point Recycling is a registered "Universal Waste Handler" but the fact is that most of the solar panels coming to us are "elective upgrades". A USVP which is only 80% efficient becomes even less efficient if a new upgrade is available. Fortunately, our worldwide network allows users to upgrade to the highest, newest solar panel standard without feeling guilty – your panels will replace diesel generators at hotels and hospitals in Emerging Markets.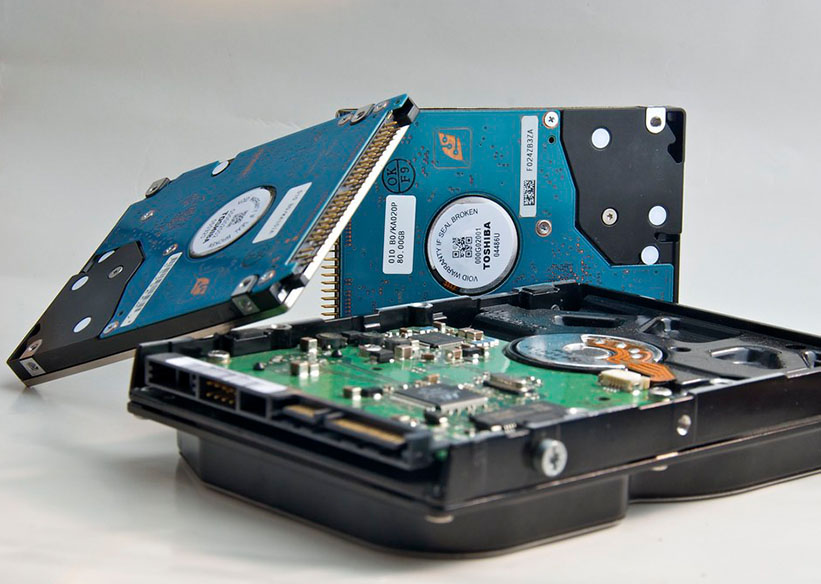 Data Wiping and Destruction
Secure hard drive management, chain of custody, and documented destruction. Good Point Recycling has a section of the plant dedicated to securing your company's confidential data, by "wiping" (rewriting 1's and 0's over) the contents of the drive (department of defense compliant), magnetic pulse, or physical destruction. Special fees apply for "chain of custody" documentation. We guarantee compliance with the Health Insurance Portability and Accountability Act (HIPAA) Privacy Rule.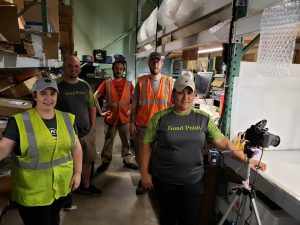 Ethical and Responsible Computer Recycling
Good Point Recycling collects computers from your site, tracks your assets to their best end use, and certifies recycling of end-of-life equipment. For the 10% of material we can refurbish, we maintain tracking records of hard drive sanitation and sale satisfaction. For the 90% of material which is "end of life", we document complete demanufacturing. Our end markets are fully documented and audited, and we have the industry's R2 certification on every downstream facility. Our responsible recycling practices have been profiled by regional and national press (see Qualifications).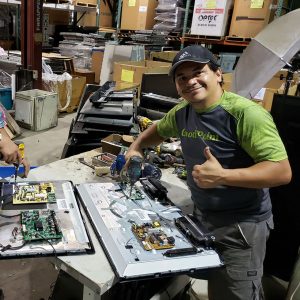 Flat Screen Refurbishing
Good Point Recycling manages one of the largest reuse operations for LED, LCD and Plasma TVs. We have repair and refurbishing partners around the planet (members of Fair Trade Recycling association) who share and trade parts and methods. Along with our partners, we have been the experts in display device reuse for two decades. Electronics recycling for business, institutions, municipalities, original equipment manufacturers, and residents is made more affordable by our reuse and repair markets.