for Over 80% of the devices we collect are not worth reusing and should not be exported outside the OECD. These devices are sent for demanufacturing at our plant in Brockton, Massachusetts.
The Demanufacturing crew removes all the screws so that raw materials can be sent to the most efficient ferrous, non-ferrous, glass, plastic, or other raw material market. Regulated "focus materials" (leaded CRT glass, batteries, lamps and gold-bearing printed circuit boards) are closely monitored.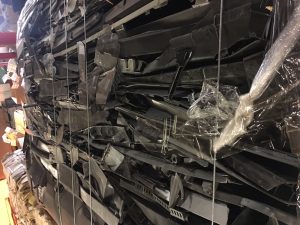 Plastic Scrap
Spot Market
ABS, HIPS, LDPE are the most common plastics recycled in e-waste. Thanks to the high quality plastic produced by hand disassembly / demanufacturing (as opposed to more contaminated shredding processes), we have survived every market downturn. In fact, during export crackdowns, the price of our hand-graded plastic may actually increase, as buyers try to meet demand and pass customs inspections.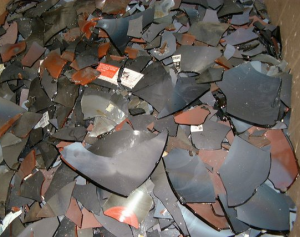 Domestic Markets and Restricted Export
This is material Good Point only exports under a legal import letter.
CRT Funnel Glass
CRT Panel Glass
Dirty CRT Glass
Intact bald CRT tubes
Printed circuit boards (EU and Japan only)
Intact TVs, screen burned monitors, excess TVs and monitors (surpassing reuse demand)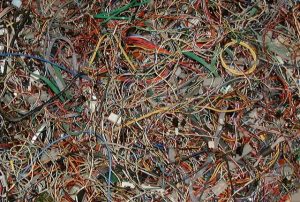 Steel, Copper, Aluminum, and Iron
Spot Market
Exceptionally clean source of raw materials from the demanufacturing of CPUs, replacing mined ore from mountains and coral reefs.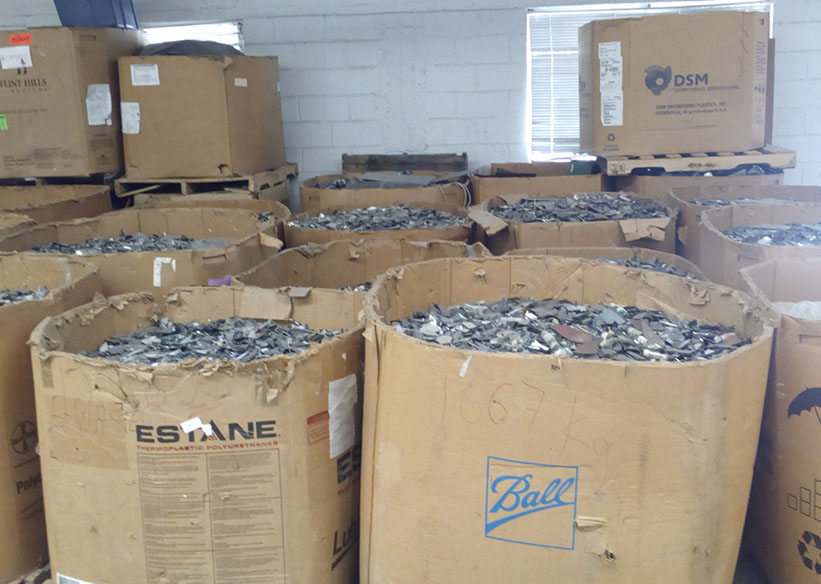 Vetted Electronics Shredders
We remove the batteries, glass, ink and lamps from printers and other items that can be efficiently processed by other electronics recyclers (those who invested in million dollar shredders) and often swap those items for flat screen TVs, CRTs, and other goods that require hand disassembly.