Good Point Recycling offers residential electronics recycling services for municipalities, towns, districts, and counties. From TV and monitor recycling, special collection events, and fluorescent lamp recycling to textile, book, cardboard, and other recycling systems. We guarantee hard drive security, proper CRT glass recycling, and assisted donation (for charitable deduction). Contact us for a free consultation on how we can become your New England Recycler.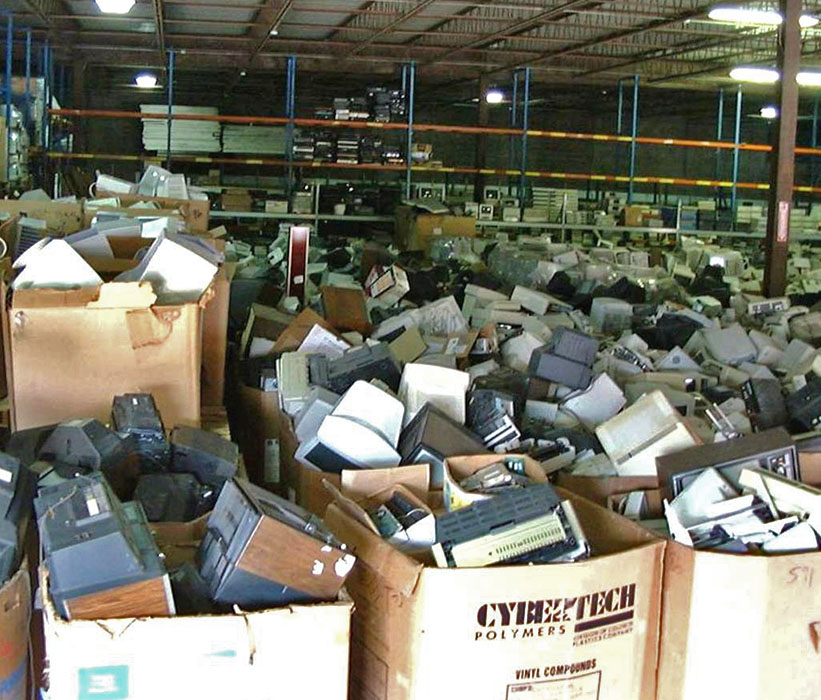 Ethical and Responsible TV and Computer Recycling
If you already collect white goods, auto batteries, and tires, you can collect TVs and PCs, too. We accept all kinds of scrap electronics, from old TVs to laptops, and "anything with a cord". You can assure your residents of an affordable, ethical, and responsible solution to your community's recycling needs. We maintain records on every item, whether for scrap or reuse, and are happy to provide your public works crew, municipal officials, and residents tours or online slide shows of our processes. For the 80% of material which is "end of life", we document complete demanufacturing: breaking the items down to basic elements (iron, copper, aluminum, plastic, lead, silica, etc.). We don't export "Toxics Along for the Ride". Our end markets are fully documented and audited (see Qualifications).
Used Solar Panel Reuse and Recycling
We are a happy home for upgraded or substandard used solar voltaic panels [USVPs]
Good Point Recycling is a registered "Universal Waste Handler" but the fact is that most of the solar panels coming to us are "elective upgrades". A USVP which is only 80% efficient becomes even less efficient if a new upgrade is available. Fortunately, our worldwide network allows users to upgrade to the highest, newest solar panel standard without feeling guilty – your panels will replace diesel generators at hotels and hospitals in Emerging Markets.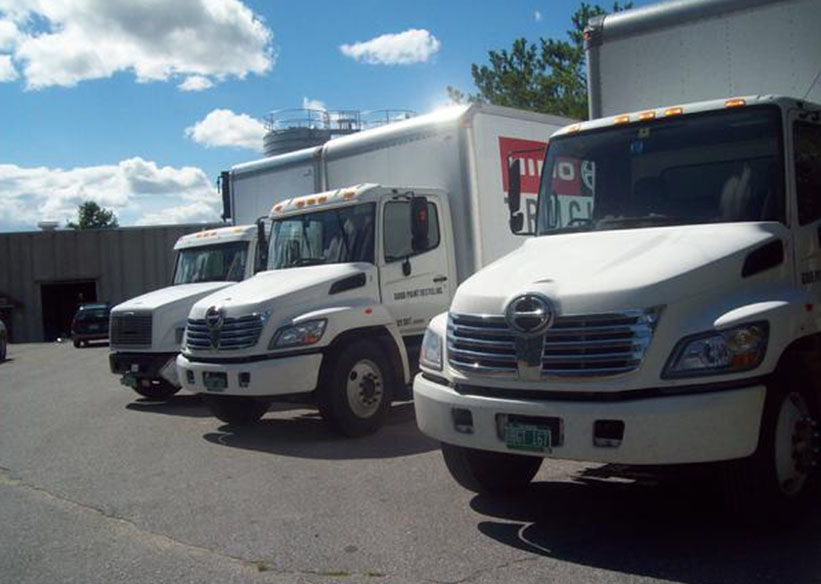 Events for Responsible Computer and TV Recycling
Good Point Recycling provides several types of collection events, according to the needs and goals of the client. We provide either fully staffed events (up to 50 staff per event) or, if you want to save money, bare-bones events (trucking staff only) charging processing and trucks only. We provide Sponsored Events for hosts and OEMs with a full budget for "free" recycling, and "Turn-Key" events for groups seeking a fund raiser (we charge the Host nothing and collect fees directly from residents). A third "hybrid" event lowers the cost per item to resident in return for trucking costs onl