One Day Recycling Events are a "date and not a marriage" for municipalities testing out electronics recycling collections. In fact, our business started out 20 years ago by arranging "one day e-waste e-vent" collections in Vermont. Those are special occasions where people bring their used computers and TVs to a site, where either you or staff from Good Point Recycling greet residents, empty cars, clean up the site, and recycle away.
Since then, our management has helped to run events all over the country (Stanford University, Austin Texas, and Dell/NRC Events in Massachusetts). We can fine-tune your event to either promote high participation, or to keep it to a low flow, and to provide the appropriate level of staffing and support you desire.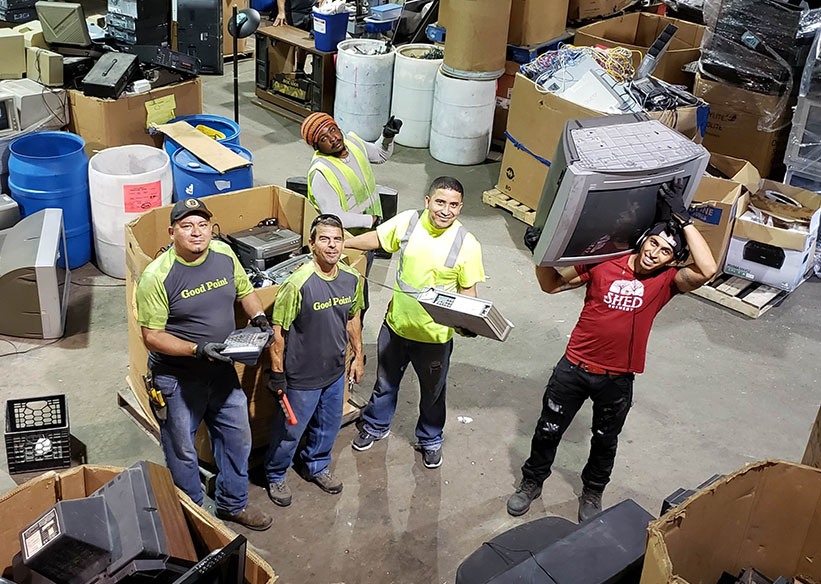 Big Sponsored Events
Sony, Dell, and cities from Tucson Arizona to Long Island New York have used our services for massive, fully advertised, FREE events. These events typically cost a sponsor 18 cents per pound (less if TVs are not included). These events may promote the sponsor, or be offered by the municipality as an "amnesty" help those few unwilling to pay a fee to recycle.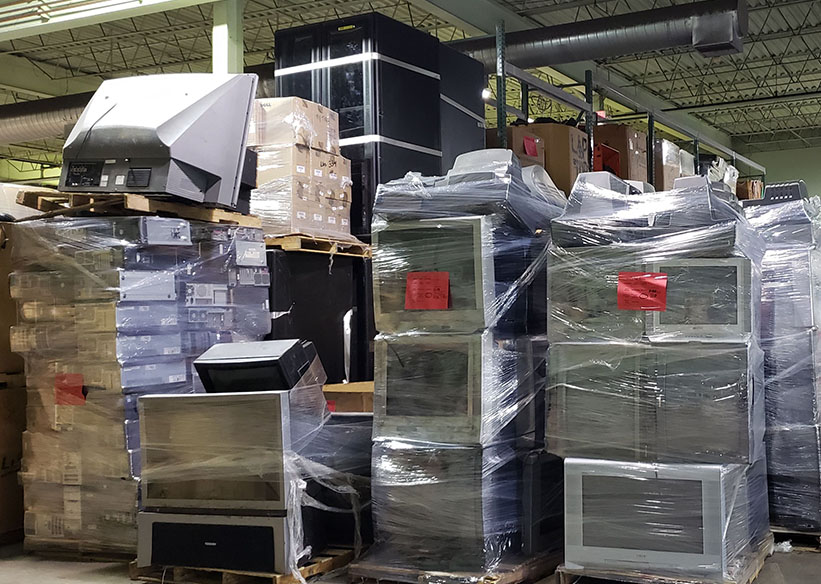 Municipal "Turn Key" Events
Problem with a budget, or finding a sponsor? Recycling costs for a TV or a PC can be charged to the resident – and it costs less than a NY bridge toll. Many appreciate the opportunity to clean their attics or to donate working equipment through a reputable, vetted recycler like Good Point. Your town, school, church or community group can earn money through these events by getting volunteers, a site, and advertises an event, charging a higher fee per item.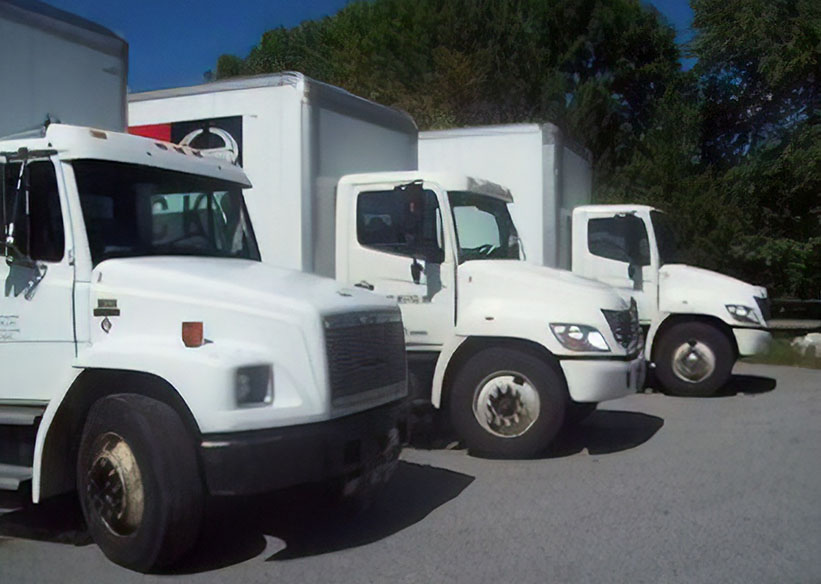 "Hybrid" Events
We are still a small enough company to listen to your own ideas and design an event which fits your goals. Some communities want to subsidize part of the event and pay Good Point Recycling a flat fee of $650 per truck and staff, lowering the drop-off costs per resident to $5. Some businesses have arranged a discount by promising their own staffing to load our trucks. We will listen, meet with you, and make recommendations based on our experience in running events like this in communities across the USA.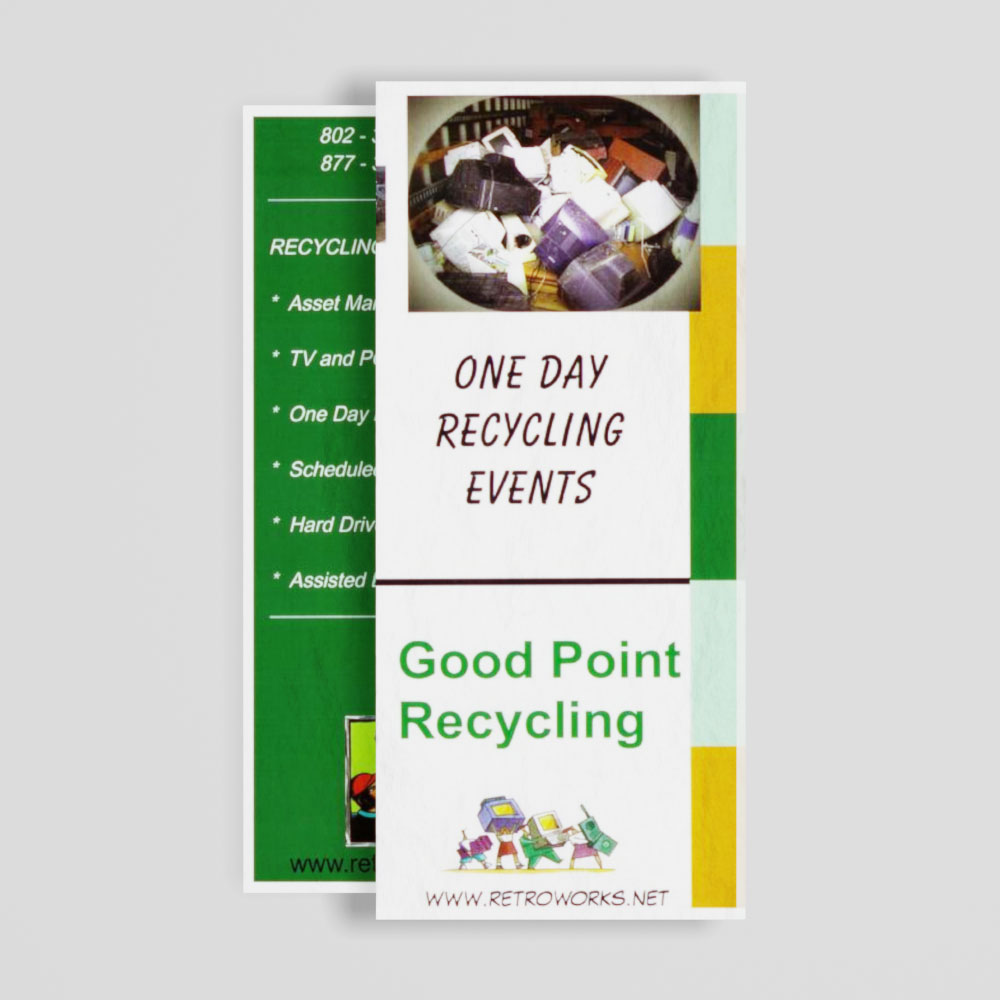 One-Day Recycling Events Flyer
For more information, see our e-waste recycling events flyer.